A Bird's-eye View of Cambridge Delta - Module 1
Updated: Feb 22
Not sure what Delta Module 1 is all about? Here's the information you will find about it in this blog text:
What M1 tests

How the contents are tested

When you can take the test and how much you will probably pay

The kind of preparation you need
So, before even reading further, ask yourself: What do you know about Cambridge Delta Module 1? If you have mentioned it is a test about 'learning' and 'teaching', you are absolutely right!
The problem is, it is not only that. This module does focus on the background to teaching and learning, but it also tests your understanding of language (systems and skills), methodology and resources for teaching.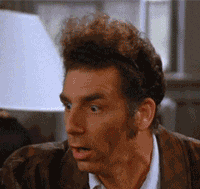 No need to despair, though. All the criteria are very clear and and you know from the beginning what the module tests. Let's have a brief look at the main areas:
the theoretical perspectives on language acquisition and teaching

different approaches and methodologies, including those that are considered traditional and the more recent developments in the area

the theory of language systems and skills and the respective problems learners have

knowledge of materials, resources and reference sources for language learning

knowledge of the main concepts and the terminology related to assessment

terminology of language learning and teaching in general
Looks like a lot, right? Well, in a way, it is. And that's why all the contents above can't be tested in one exam only. So, Module 1 is divided into two papers of 90 minutes each, both done on the same day, with a 30-minute break in between.
So, when doing the exam, you will need to demonstrate knowledge, evaluate approaches and methodologies critically, show understanding of systems and skills (including LP-related issues), and be able to look at resources and assessment critically, not to mention the fact you will need to recognize and use correct terminology. That's how each paper is organized in terms of the nature of tasks and their respective marks (click to collapse):
This paper is generally seen as the not-so-demanding one, and deals with labeling, short answers and longer written responses. It has 5 tasks in total and 100 marks to be awarded.
This paper consists of tasks that call for longer written responses. There are only three tasks (another 100 marks) but they are normally a challenge in terms of time.
Module 1 is generally offered in June and in December, but you really need to make up your mind some months before, so you can look for a Cambridge authorized center and register. The test fee varies a bit depending on the center, but you will probably pay something around U$240-US280. Bear in mind this is the exam fee, regardless of the preparation you do. Click here to look for a center.
When it comes to the preparation, you will need to consider two things: how experienced/well-read you are AND your knowledge of M1 test techniques and strategies. You do not have to prepare for the exam with a school or exam center, but it is really advisable that you complete at least 3 mock exams and have them marked by a Delta tutor, so you know the kind of pressure you will have, not only in terms of time but also in terms of contents. If you decide to join a prep course, make sure you have access to the course timetable, so you know the course contents, dates and tools. Check if you will have access to a LMS, which normally facilitates the organization of contents. Last but not least, make sure you are tutored by someone who is a Delta tutor, as this professional will probably be more aware of the tricks of the exam. This way, you will be able to understand when to sit the exam and feel prepared and confident. Different schools offer prep courses for this module and, in Feb/22, course fees seem to be around U$450-US700 (in addition to the exam fee above).
Although the exam is really demanding, it is also absolutely doable, and it will depend on your determination and diligence. In order to get you started, you can find here a list of terms I have assembled along the years.
So, find the best way to prepare, grit your teeth, and keep your nose to the grindstone. To know about our Module 1 prep course, click here.
Good luck! 😉